Regular update of WordPress plugins makes it possible to use new features and get rid of glitches from the previous versions. Sometimes with the updates come unpredictable failures and bugs. In this case, it is better to roll back to the previous version of the plugin. And this article will teach you how to do that.
1. Use the rollback WordPress plugin.
Complexity: easy.
The solution is suitable for: small bugs in the website; collisions with other plugins; you don't like the recent version (design or updated features); however, you have access to the website and the WP admin URL.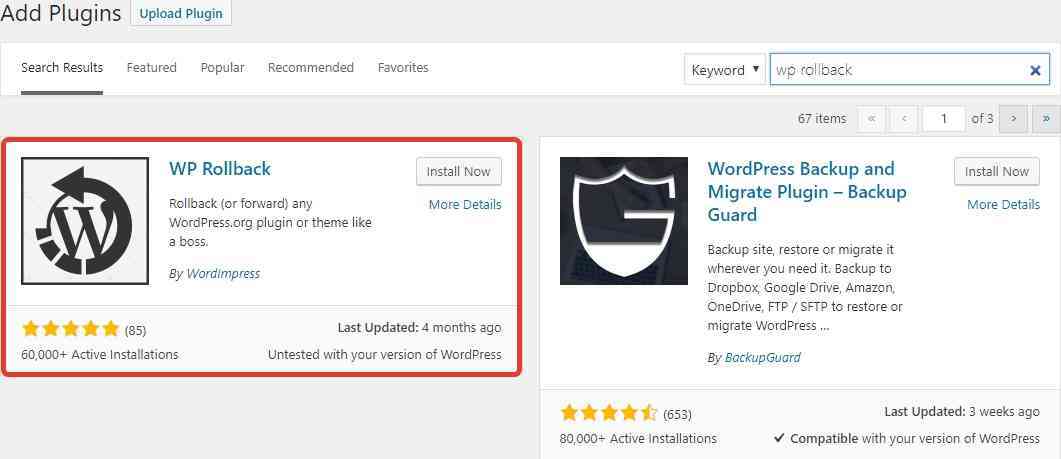 One of the fastest and easiest ways of rolling back to the previous Clearfy version is to install the WP Rollback. Look for it in the search window, install & activate.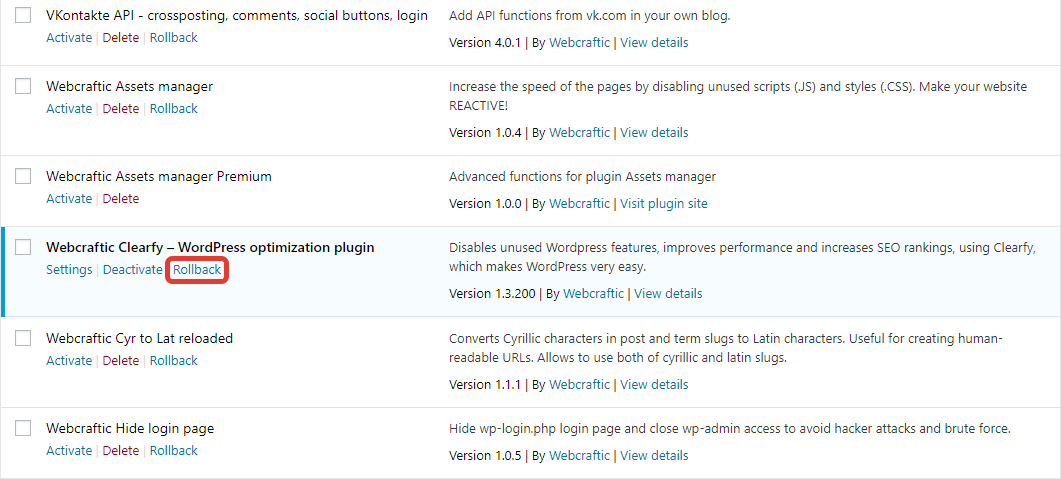 Now go to the Plugins module and search forWebcraftic Clearfy. Click the Rollback link.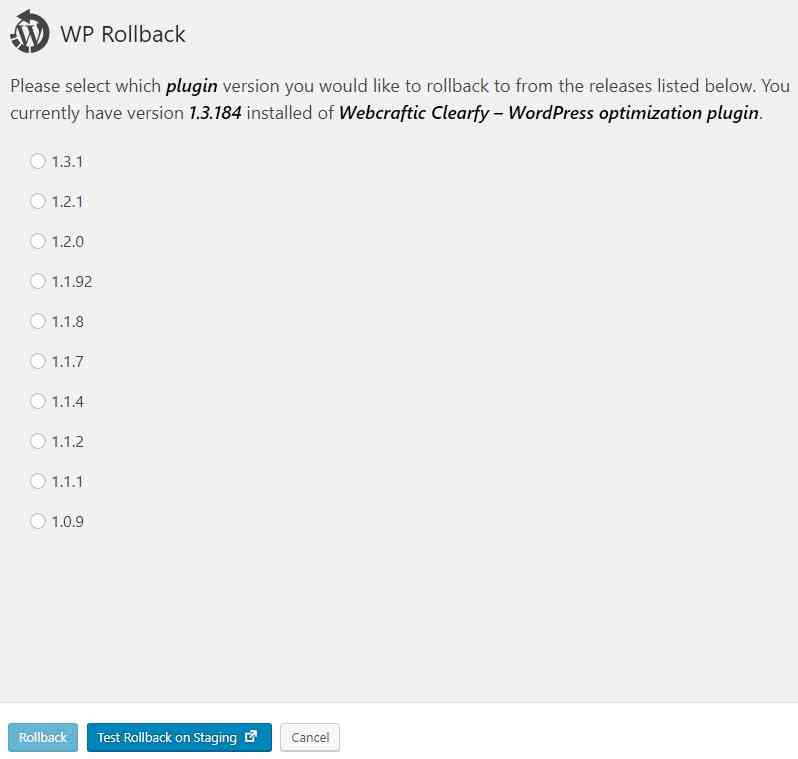 Choose the version you'd like to get rolled back to and click Rollback once more. Activate the plugin. Done!
NOTE: We recommend to use this rollback WordPress plugin, if you want to save the settings associated with the Clearfy plugin. Removing the plugin from the admin bar and reinstalling it manually will delete all previous settings.
2. Remove the plugin using the FTP client
Complexity: medium.
The solution is suitable for: critical errors; website owner don't have access to the admin bar and can't use the WP Rollback plugin.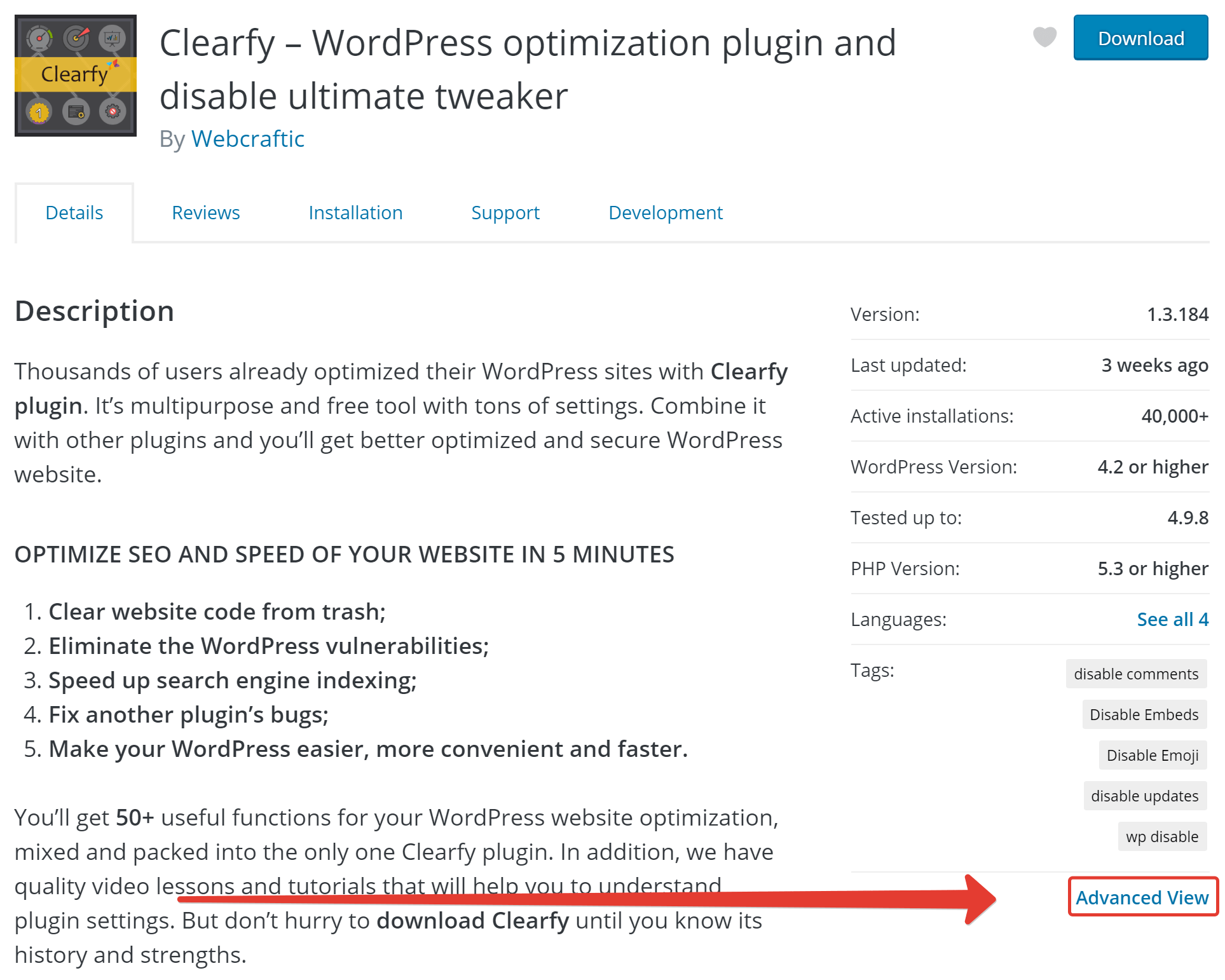 If you want to delete files of the previous version and keep all Clearfy settings, it's better to use the FTP client instead. First of all, go to the WordPress.org repository. Find the Clearfy plugin, click the Advanced view link.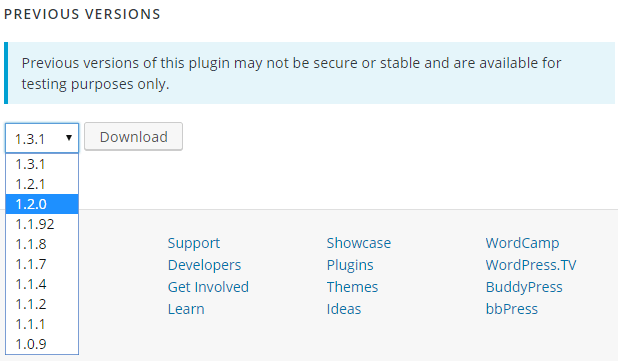 Go to the Previous versions and select the version you'd like to install.
Unzip the file when the download is comple ted.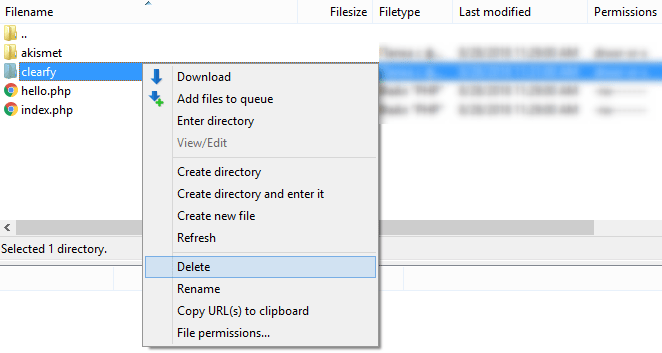 Now open the FTP client, go to the root directory of the WordPress website. Choose Wp-contents section –> Plugins. Find Clearfy in there and press Delete.


After deleting the plugin, upload the recently downloaded file of the previous version to the Plugins folder. This way you will replace the new version files with the previous ones with keeping all settings in the database.
NOTE: Please, deactivate the plugin and reactivate it afterwards for more stable performance.
Conclusion
Rolling back the Clearfy plugin to the previous version is not as difficult as it seems. If for some reasons you've decided to get back to the previous version, just use the rollback WordPress plugin and follow the steps above.